|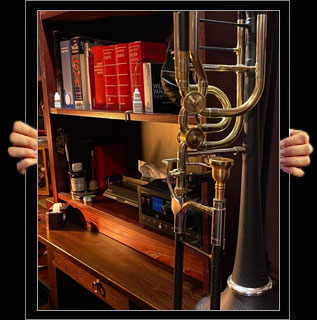 * I'm the proud owner of this beautiful handmade trombone by David Butler in Texas, USA.
--Butler C12 carbon fiber bass trombone, cut bell with aluminum bell rings, high luster finish.
* My handmade Marcus Bonna case consists of a fiberglass shell with a durable nylon replaceable cover.



A CAR RUN ME DOWN IN NOVEMBER 2020
MY PROJECT FOR 2021, 2022 and 2023 IS REHABILITATION!

On November 9, 2020, I took my car to the garage and I waited behind my car for a mechanic.
After three minutes, a mechanic drove his car backwards from the workshop and run me down.
I have injuries to knees, feet and left hand.
The recovery takes several years especially for my left hand and knees.
-



MY HEALTH NOW
(some pictures taken in the hospital)
-



EUROPEAN TOUR WITH PAUL ANKA
René played with the Paul Anka Band in Spain, Poland, Hungary, Finland & Belgium (2008)


Copyright © 2022, Rene Laanen design, all rights reserved.