Laanen, Antonius Philippus René
Born January 23, 1952
The Hague, Netherlands
-






Trombonist 1967 - 2017




René's father Theo Laanen was 43 years solo trumpetist in "The Hague's Philharmonic Orchestra" and for 25 years professor at the "Royal Conservatory" in The Hague.

In the 70's René took lessons at the Royal Conservatory The Hague, Rotterdam, and Zwolle.
He had lessons from: Piet van Dijk, Anner Bijlsma (former principal trombonists The Hague Philharmonic Orchestra) Bas Dekker, and Gerard Velthuijsen (former principal trombonists Rotterdam Philharmonic Orchestra).



In the late 60's he worked as a trombonist with John 'King Size' Russell in Holland, Germany and Switserland. In the 70's he worked as a freelance trombonist with Radio/TV Orchestra's in the Netherlands: Tony Nolte - AVRO, Rogier van Otterloo - TROS, Harry van Hoof, Ruud Bos - AVRO, Rudy van Houten - TROS, The Rob Madna Big Band, Nederlands Jazz Orchestra (leader Frans Elsen/Kenny Napper), and played film music for Ruud Bos, he also played trombone in Dutch cabaret- musical shows. with the musical star: Jasperina de Jong.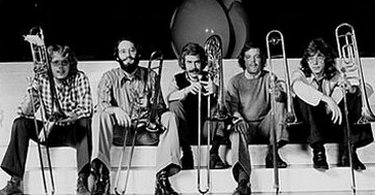 In 1972 he founded the "The Hague Trombone Quintet" with "Arthur Moore" (principal trombonist "The Hague Philharmonic Orchestra"), Dick vd Plas and the famous trombone brothers "Bart- and Erik van Lier". In 1974 his quartet made appearances on TV in the program "Music all in" with guest trombonist Dick Nash (that same year they were also featured in a radio program in Holland).



In 1976 he worked in Berlin (Germany) and played in the orchestras Compas, the Fallade-Revue- "Jeder stirbt fuer sich allein" in the Schiller-Theater with the famous "Erwin Bootz" (piano player "Comedian Harmonies") and worked with Musicians from "The Tanz-Orchestra RIAS" (American Radio Station Berlin).



In 1980 he went to Johannesburg (South Africa) and worked with Gerry Bosman's Radio/TV Orchestra (SABC), the Pretoria Symphony Orchestra (PACT), held the bass trombone position in Johannesburg based military band of the Light Horse Regiment (widely known as the best military band in South Africa at the time with musicians like Johnnie Fourie, Denni Lalouette, Ronnie Franchitti, Chris Vernon, Johnny Boshoff, Bez Martin) and played for several years in the George Hayden Big Band (SADF Entertainment Unit Pretoria), and the Art Heatlie Big Band at the SABC. At the Civic Theater in Johannesburg he played the musicals - "Mame, Cats, Cinderella, Razzle Dazzle, West Side Story, Evita and Barnum". In 1984 and 1985 René made three extensive tours with the orchestra's of the singers: "Howard Keel and Antony Newley" and worked in Africa with "Peanuts Hucko". René played for several years in "Shirley Bassey's Orchestra" and did tours in Africa, Germany, Switzerland, Austria and the United Kingdom.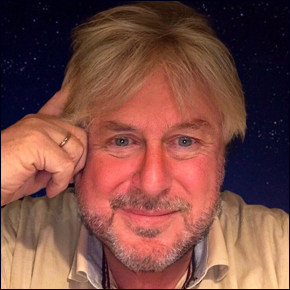 Retired June, 25 2017 (Photo September 2019)
René Laanen has announced his retirement.
He has suffered from Gout for years and has recently been suffering from Rheumatism, this makes it difficult for him to hold and play the basstrombone. His musical career has spanned five decades in the music industry.



Founder "The North Sea Big Band" (September 2014 - June, 25 2017)


The Paul Anka Big Band (European Tour 2008)


From 1990 - 1999 René worked also as a music copyist for the Metropole Orchestra and the NOS/NPS.


The Frits Landesbergen (Sr) Big Band, Leiden, Netherlands (1998 - 2014)


The Highlight Jazz Orchestra (1995-2000)



René Laanen's Highlight Jazz Orchestra (René is on bass trombone) - MP3's


UNITED STATES - JAZZ IN VERMONTH
René worked with Frank Vardaros, Tony Lada & Charlie Saling at Jazz in Vermont.



worked with
In his 40 years career as a trombonist, and music copyist, René has worked and performed for innumerable American and European well known musicians and jazz musicians, such as: Jean 'Toots' Thielemans (November, 1999 & April, 2000).



singers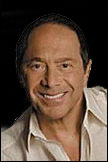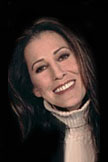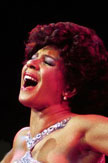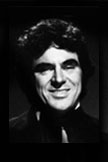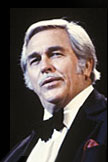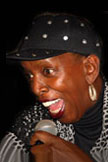 Paul Anka, Shirley Bassey, Madeline Bell, Julia Mann (SABC), Howard Keel (Sun City), Judy Page (SABC), Laura Fygi, Jackie Trent, Tony Bennett, Allan Harris, Anthony Newley, Rita Coolidge, and many others.
-


trumpet
Al Porcino, Clark Terry, Bobby Shew, Roger Ingram, Murray Campbell (SABC), Kenny Wheeler, Gene Petersen (SABC), Eddy Calvert (SABC), Ack van Rooyen, Benny Bailey, Tom Harrell, Wim Both, Greg Bowen (RIAS), Mark Van Cleave, Jan Oosthof, Jelle Schouten, Ruud Breuls, and many others.
-


trombone
Conrad Herwig, Bart van Lier, David Taylor, Marc Godfroid, Bert Boeren, Andy Martin, Ed Neumeister, Dick Nash (TROS-TV), Tony Lada, Bob Brookmeyer, Phil Wilson, Jan Oosting, Erik van Lier, Jiggs Whigham, Jürgen Neudert, Charles Levine, and many others.
-


saxophone
Ferdinand Povel, Peter King (BBC), Peanuts Hucko, John Ruocco, Heinz von Herman (Shirley Bassey Big Band), Peter Weniger, Bill Liston, Tineke Postma, Leo Janssen, Ruud Brink, and many others.
-


piano
Rob Madna, Rob Agerbeek, Frans Elsen, Pim Jacobs, Rob Franken, Erwin Bootz (Germany), Paul Kuhn (SFB), Howard Morgan (SABC), Jimmy McNeely, David Hartley, Peter Tomasso, Dennis Wilson (SABC), Lionel Martin (SABC), Horst Jankowski (RIAS), Rob Agerbeek, Rob van Kreeveld, Michael Alexander (BBC), Tony Hatch, Cees Schrama, Rob van Bavel, and many others.
-


guitar
Wim Overgauw, Johnnie Fourie (SABC), Eef Albers, Joe Moretti (SABC), Joop Scholten, Toots Thielemans, Jan Akkerman, Jeen Rabs, Martien Oster, and many others.
-


bandleaders, composers & arrangers
René also worked (as trombonist/copyist) for composers/arrangers and bandleaders such as Bill Holman, Jimmy McNeely, John Clayton, Rob Madna, Manny Albam, Bob Mintzer, Clare Fisher, Chuck Israels, Steve Gray, Vince Mendoza, Tom Harrell, Joe Lovano, Mike Stern, Michael Alexander (BBC), Bob Brookmeyer, Peter Tomasso (BBC), Gerry Bosman (SABC), Ray Martin (SABC), Art Heatlie (SABC), Howard Morgan (SABC), Gunther Schuller, Jerry van Rooyen, Kenny Napper, Horst Jankowski (RIAS), Rob Pronk, Toots Thielemans, Rogier van Otterloo (TROS), Frans Elsen, Ruud Bos, Paul Kuhn (SFB), Jon Crosse (Paul Anka), and many others.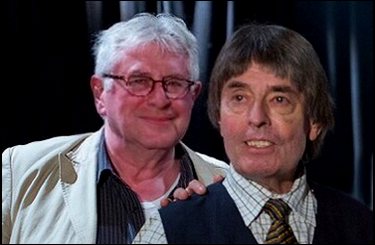 In October 2015, René met Bill Watrous in Belgium. Mr. Watrous is more than a living legend, he is one of a handful of trombonists who has been called "the best" not only by other trombonists but also by non-trombonists.